Our Programs
Would you like to shed those stubborn pounds so you can fit into your skinny jeans?
Are you seeking more energy so you can perform your best at work and play with your kids?
Do you wish you could eliminate gut issues so you can focus on life and not on your pain, or the need to locate a bathroom?
As a graduate of the Nutrition Therapy Institute and a longtime proponent of healthy living, Nikki Burnett is passionate about providing customized functional nutrition programs to address her clients' unique needs. She continues to receive ongoing training through The Institute for Functional Medicine.
Nikki offers multiple programs to help maximize your health. She looks forward to helping you with one or more of the following: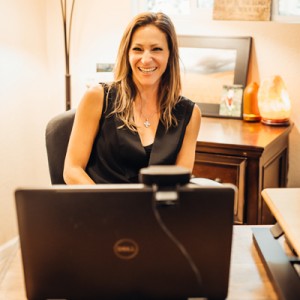 Ready to feel amazing this year and finally find a nutrition plan that works to help you achieve your goals?
With our 3 month Foundational Nutrition Group Coaching, that's exactly what you'll get.
If you're ready to lose weight, overcome hormonal problems, chronic pain, and more, this is the group for you.
In this program, you'll find:
Goal setting, accountability, action, awareness, safety.
Weekly accountability calls.
A comprehensive functional analysis must be done before joining.
Extensive support materials including recipes, a meal prep guide, food tracking guide, and many more.
We also place a big focus on parasites, clearing drainage pathways and eliminating pathogenic microbes in our system to help decrease unwanted symptoms and restore balance to the body.
This affordable program begins Thursday, February 17th. Hurry and book your spot—space is limited!
An on-demand, self-guided 12-week course
Body Bliss is co-created by Nikki Burnett and Dr. Lynn Tran, a neurologically based chiropractor and founder of Wild and Precious Optimal Living. With this course, there are no fads or gimmicks!
Lose weight naturally
Get rid of bloating
Understand & control your body
Heal your relationship with food
Avoid fasting or calorie counting
Get sustainable energy
Enjoy better mental focus and stamina
What You Get:
Continuous assessments so you can track progress, fine-tune your body and hit peak performance.
Understand your purpose, vision and goals, so you can get the best results based on your individual behaviors, mindset, habits, perspectives, beliefs, and values.
Access to multiple cookbooks created specifically for this program.
Planners, food lists, journals, videos, and resources so you are fully prepared to engage in the program to meet your specific goals…all so you can fully focus on you and your goals.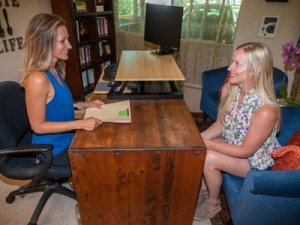 We offer two program lengths:
Four Month Program
Intended for those looking to optimize their health
Six Month Program
Intended for those with more complex symptoms and needs

These 4-to-6-month programs include the following:
Fill out the comprehensive Functional Nutrition Analysis.
Meet to discuss analysis to understand needs and goals.
Discuss and order necessary labs – individualized to each client.
Develop an individualized plan based on specific needs, goals, symptoms, and lab results.
We work in a phased approach by addressing the root cause first and allowing the body to balance.
We look at food, lifestyle, sleep, toxic load, detoxification, stress, trauma, work/life balance, etc.
We have check-ins as needed (phone, Zoom, email, Marco Polo), so you can make changes as necessary throughout your journey. The goal is to be your partner as you move through the process of optimizing your health.
There are many resources and documents that will be shared based on the needs of each person.
This is a continuation for anyone who has moved through either of the one-to-one consulting programs. Often, we see there is still work to be done, but less support is needed. We have 30-minute monthly meetings for whatever is still necessary. Supplements, labs, symptoms, new needs, and new goals may be reviewed.
Contact Us
For more information about these programs or to get started, call (303) 929-8926 today!
CONTACT US »

Our Programs Denver, Wheat Ridge CO | (303) 929-8926