Autoimmune Disease in Denver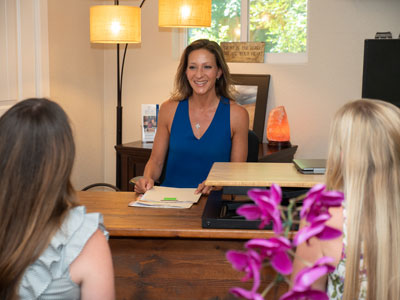 If you have an autoimmune disease, we need to focus on the health of your gut. You might wonder, "What does an autoimmune disease have to do with gut health?" It might surprise you to find out that they are inextricably linked. First, it's important to understand what an autoimmune disease is.
The Process of an Autoimmune Disease
If you have an autoimmune disease, your body is overreacting and attacking itself. Genetics is only a small piece of the puzzle in finding the cause of the disease. Your genetics, however, don't have to dictate your outcomes. You can modify the expression of your genes through epigenetics. By looking at the foods you eat, lifestyle choices, stress, exercise and environment, you can change your genetics and make an alteration in your health and well-being
Where Your Gut Health Comes In
Your gut is central to whether certain genes will trigger an autoimmune response. By keeping your gut healthy and treating your body with the proper respect, it's unlikely an autoimmune disease will arise. Once it does, however, you're far more likely to have others pop up, too. Certain microbes can trigger an autoimmune disease, but there are steps we can take to ensure you don't harbor these microbes.
Finding Your Best Level of Health
Nikki will order the appropriate laboratory testing. From this information, she can recommend food modifications and alterations to your lifestyle to assist you. With functional testing, we can understand who you are on the inside and address any deficiency or imbalance that is present.
Blood, saliva, breath, fecal and urine tests may all be utilized.
Though simple, these tests remove the guesswork and allow you to be helped as a unique individual. By finding the root cause of your challenges, you can come closer to your best health
Your Functional Medicine Analysis for Autoimmune Conditions

Your body was designed to work at its highest potential, fully functioning. It's our goal to support your body in operating as it should. To understand your needs, we'll have you fill out the LivingMatrix profile.
In this program, you'll add information about the events and influences in your life that affect your well-being. It will allow Nikki to uncover patterns, triggers and correlations, working alongside you to create your personalized plan. Our individualized approach ensures that
your body will get exactly what it needs to work as it should.
Take Control Back
In today's stressful world, our health can take a toll. Too often, medical doctors and other specialists don't give us the answers we're seeking. You may also think that due to your genetics, you don't have a choice in the matter. We want you to know that you can change your genetic destiny and find relief without resorting to medications that only mask your problems. With our natural approach, you'll work with your body, giving it what it needs and in return, getting the most out of it
Learn More Today
Would you like more information about autoimmune Denver? Contact Nikki today to set up your free 15-minute Health is Wealth consultation!
CONTACT US »

Autoimmune Disease Denver, Wheat Ridge CO | (720) 864-1699