Where to Find Us!
TASTE LIFE RADIO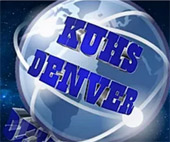 ---
Nikki Burnett, MS CNTP MNT & KUHS Radio presents Taste Life Radio!
Food, science, fun, pets, truth, and a little bit outrageous!
10 AM MST Every  Thursday
PODCASTS
IDENTITY OF HEALTH PODCAST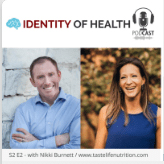 On the Identity of Health Podcast, Nikki and Matt discuss gut health, gutpermeability Zonulin.
When we add toxins to our bodies through food, environment, and stress, it is creating an overproduction of Zonulin. Zonulin is a protein that modulates the permeability of tight junctions between cells of the wall of the digestive tract. These toxins and stressors are causing permeability in our gut and leading towards an inflammatory response. When we increase inflammation, we increase our immune response which is leading to autoimmune conditions. Learn about ways to control this response and improve our health by removing the toxins in and around us.
Learn more at https://www.identityofhealth.com/
LISTEN HERE »
AGING HAPPILY WITHOUT PAIN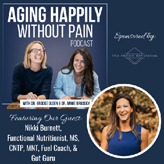 Episode 2 – How to Change Your Life By Changing Your Gut
What you'll learn in this quick, 45 minute episode with Dr Brooke Olsen and Dr Annie Brodsky
Discover a deeper understanding of why you have control over your health – (Hint: Only 5% of us don't!)
What are your "bad" genes and how do you stop them from turning on…
Gain a better understanding of what it means to really age without pain holding you back
If you're interested in other episodes, you can find them here, https://thephysiorevolution.com/
LISTEN HERE »
FUNCTIONAL FRIDAYS
---
Functional Fridays on Facebook Live.
with Gabrielle Grandell, BSc, FMCHC, CLT, NBC-HWC.
A discussion with fellow Functional Nutritionalist, Nikki Burnett, on all things Functional Nutrition.
Gabrielle is an Integrative Dietitian and Functional Medicine Nutritionist and National Board and Functional Medicine Certified Health Coach

Where To Find Us! Taste Life Nutrition | (303) 929-8926