Taste Life Nutrition Resources
The Best of the Best
As a Functional Nutritionist, it's my job to look at every aspect of health – physical, mental, emotional, environment, and community. I also know that I am not an expert in all areas. For this reason, I work with experts in other fields in order to coordinate care and give the best possible to each of my clients. I also believe it's important to get information from reputable resources. Below is a list of people that I trust to care for my clients as well as websites that I believe are the best places to go for information.
Psychotherapist
Sarah Eisenbud, MA LPCC – Owner, Denver Narrative Therapy Project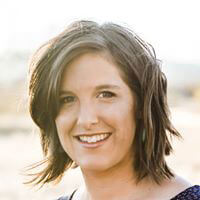 Sarah provides collaborative counseling the empowers individuals, couples, and groups.
The world that we live in can tell us troubling stories about ourselves and we can often internalize these narratives. Please consider this an invitation to a different kind of conversation and to re-define your relationships with these stories and discover what possibilities exist beyond their limiting influences. To explore, to heal and to thrive and be in the world in new ways. Whether in therapy, learning contexts or through business consultation, Sarah can help.
Go to Denver Narrative Therapy Project.


Acupuncture
Amber Hollis – Owner/Medical Director/Acupuncture/Herbal Medicine, The Vitality Center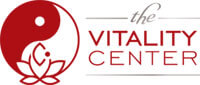 At The Vitality Center, our desire is to transform as many lives as possible. We believe that when someone experiences vitality they will never be the same, never except a lower standard of health and are better because of it. We strive to show people what their life could be like, then we send them back into the world willing and able to offer their best self to those they love, their hobbies, their job and their life. We believe that you are worth it.
Go to The Vitality Center.


Chiropractic
Ty Carzoli – Owner/Chiropractor, Denver Upper Cervical Chiropractic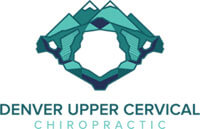 We want to achieve and maintain spinal correction for each practice member with the fewest number of adjustments possible over the course of a lifetime. We achieve this long term maintenance not by calling for a high volume of office visits, but by focusing intensely on specificity in analysis and adjustment delivery. We like to remind our practice members: the best surgeon isn't the one making the most incisions.
Go to Denver Upper Cervical Chiropractic.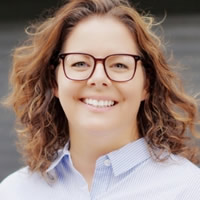 Denver Central Chiropractic (People and Animal Chiropractic)
Dr. Erin Moran provides holistic healthcare for your dogs. Dr. Erin's philosophy on health is to see each patient as a whole, not just a condition, which means looking for the underlying causes of disease, discomfort, and pain, as opposed to just treating symptoms.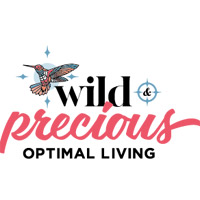 Welcome to Wild & Precious Optimal Living (neurologically-based chiropractic)
As Neurologically based chiropractors, we don't treat conditions. We identify neurological and metabolic deficits and imbalances that may give rise to your symptoms and complaints. Our goal and focus is always on restoring balance and function to your nervous system.
Go to Wild & Precious Optimal Living

Physical Therapy
Brooke Olsen, PT DPT Cert-APHPT
At the The Physio Revolution we love to help people in their 30's, 40's, 50's and above, get back to living life the way they deserve. Which, for most, means you can live free from pain killers, multiple doctor visits, and sitting sidelined from what you love to do, without the fear of pain holding you back.
Go to The Physio Revolution


Fitness
Brittany Hopkins – Owner/Yoga Teacher Container Collective Yoga & Bikes
Empowering aspiring and experienced yogis and bicyclist alike, Container Collective offers people a place to meet and engage with one another. In Lakewood, yoga studios and bike shops are plentiful but, with our yoga classes for beginners and advanced yogis, as well as offering one of the best teacher training programs, and bike repair service in Lakewood there is no place quite like the Container Collective.
Go to Container Collective Yoga & Bikes
Healthy Meals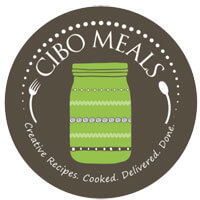 Emily Green – Owner, Cibo Meals
Cibo (chee-bo) is the Italian word for food. We are a fun and convenient way to spice up your dinners and lunches with fresh, creative, and internationally-inspired meals delivered right to your home or office in reusable, environmentally friendly Mason jars. Cibo Meals is a new alternative to other meal delivery services, restaurants, and fast-food options. We are here to offer you la bella vita (the good life) in your meal choices!

Pet Care
ParselyPet

ParsleyPet is on a mission to help your dog live a longer healthier life. They provide a Nutritional Blueprint: a hair tissue and mineral analysis (HTMA) diagnostic test, analyzing 48 key nutrients and toxic heavy metals. They also provide education to pet parents to build awareness and utilizes objective data of environmental toxins and other diet-based pet health concerns.
Earth Buddy

CBD products made from the heart to keep your furry family members healthy and happy! Earth Buddy is a family- and friend-owned company, and their founders have over 20+ years of experience in pet health and wellness. All of their products are minimally processed.
"Making an affordable product from the best ingredients will always be our number one goal!"
Wag Out Loud Pawdcast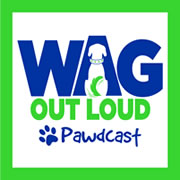 Krista Karpowich owns Wag Out Loud, LLC and is the host of the weekly Wag Out Loud pawdcast, a show helping you to be the best advocate for your dog's health and wellness. After receiving her certification in canine nutrition and noticing that most dogs are getting sicker and living shorter lives, Krista became obsessed with bringing experts and dog enthusiasts together in a committed community to enhance the bond with our dogs, help them live longer, and be as happy and healthy as possible.
Check out the weekly pawdcast episodes, events, recommended products and other amazing resources. Your dog will thank you!

Coaching
Lowell Wightman – CEO/President, 360 Mindset
360 Mindset is a Mental Conditioning and Performance Enrichment consulting practice that specializes in project facilitation, individual and group performance enrichment and sustainability studies. Professionals from varied interests have benefited from the authentic and collaborative service provided.
Go to 360 Mindset


Water Filtration Systems
Healthy Exposure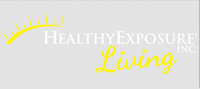 HealthyExposure® is founded on the principles of Identifying, Resolving and Avoiding issues that affect the Ecology and Sustainability of your home. Captain Darren J. Vigil CIEC, ATP is the Founder of HealthyExposure, Inc. and Co-Founder of HealthyExposure Construction, Inc. Capt. Vigil has learned firsthand the importance of Sustainability and Health of our Planet, Our Homes and Our Lifestyles. Capt. Vigil has been a Leader and Visionary in this Field for over 20 years. Today, he approaches a Sustainable Living as the balance between the Environment you Live in, the Air you Breathe, the Food you Eat, and the Water you Drink.
Important Links

Taste Life Nutrition Resources | (303) 929-8926