SoulFull Conception
Boost your fertility, conceive successfully, and enjoy a healthy pregnancy!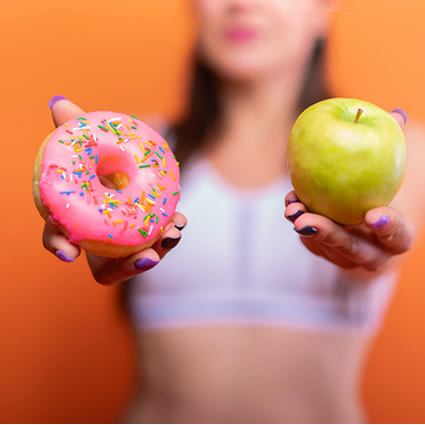 Our premier Preconception Planning program, SoulFull Conception, is a transformative program designed to help you achieve optimal health so that when it's time to try for a family, you are not only prepared but have a plan of action for the health of you and your baby.
Purpose *Full *Living for a Healthy Body, a Healthy Pregnancy, and a Healthy Baby!
SoulFull Conception is your comprehensive guide to natural fertility—building a healthy, sustainable foundation that will dramatically increase your chances of conception through individualized recommendations and expert guidance.
YOU'LL LEARN:
Partnering with Nikki at Taste Life Nutrition has been a wonderful and enlightening experience. I believe she truly cares about my health journey and is passionate about wellness for all. Nikki created a dietary and supplement protocol specific to my body's needs. Committing to this protocol, I have experienced increased energy levels, decreased brain fog and have a clearer understanding of what my body needs to function optimally. With Nikki's expertise and guidance I feel confident I am on the path to lifelong well being.
Amanda F.
Thank you, Nikki, for showing me the path to getting my life back. Two years ago I started working with Nikki to determine what was happening to my body that kept landing me in the emergency room, with no determinable medical diagnosis. After digging into my lab work and an in depth questionnaire I was found to be 'functionally' off with leaky gut, adrenals that were depleted, and hormones all over the place. Through modifications in diet and supplements I have my life back, and remain on track two years later. My family is so thankful that I made the investment in me…because I am BACK!
Karin B.
You ever feel off and can't figure out why? Nikki can figure out why and can help you get rid of that feeling. She tailored a treatment plan specific to my health needs and has made a world of difference! She is easy to work with and understanding of everyone's situation. Thank you Nikki for helping me get my life back on track!
Brittany C.
I have really enjoyed working with Nikki and Taste Life Nutrition. I had been moving though life with super low energy, no motivation to go out and be active, and a general felling of being off-kilter. She suggested testing a few different areas (hormone, blood, vitamins, gut, and inflammation markers, etc). The suggestions were based on our conversation and how I was feeling. The tests were crucial because they helped identify what was really going on and we weren't just making guesses! I was shocked by how low some of my markers were!! Nikki suggested a protocol that addressed all of the areas of concern. She is available all the time through text or email as well as scheduling time to discuss progress. I am only half way through and my energy is noticeably different. In the last few weeks, I have started to crave movement in my life again. I want to get outside and play which was rarely on my list of things I cared to do in the past. Like I said, I am only half way through, so I am really excited about where things are headed in my gut/hormone/liver/life recovery!!
Jule T.
---

SoulFull Conception at Taste Life Nutrition | (720) 864-1699