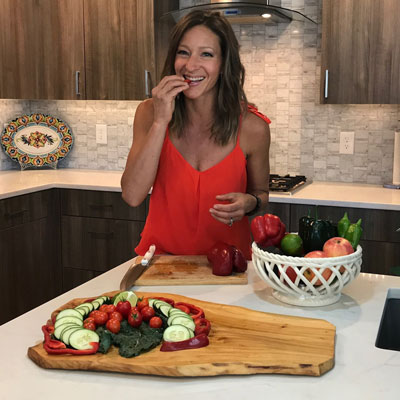 Taste Life Nutrition Reviews
What Our Clients Say
At Taste Life Nutrition we love when clients share with us their feedback and comments after working with us. Please read our client testimonials below to see what others have achieved through their tailored nutrition plans with us.
Share your stories too! Click here to send us your feedback so that we can help to spread the word about the benefits of nutritional health.
For more information, or to schedule an appointment contact us today.


Forever Grateful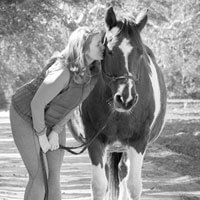 I am so grateful for Nikki's guidance, compassion and active listening on my whole self health journey. I say whole self because the discomfort in my body had tricked into discomfort of my mind and spirit. Her guidance gave me structure without being one way rigid. Her compassion came through repeatedly when I had questions or difficulties presented themselves along the way. Nikki's active listening helped us discover a condition that had otherwise eluded myself and other healthcare professionals. Recognizing and addressing the condition (SIBO) made a huge difference in my health on the inside and outside."
~  Corrie McGovern, Charleston SC
Great news, I AM HEALING!! Yay!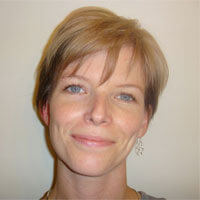 Still totally paleo and loving it. Every now and then I try to add back something, rice or corn or wheat or dairy.  Grains are still totally out and I don't like to cheat with dairy. If I eat grain or dairy now, I notice ALL the effects for a good day or two. Did I just not notice, before? Did I really live with those consequences every day?? All I can say is WOW. The difference in mental clarity is really so subtle and fascinating to me. I wonder how I ever lived any other way! Beginning of the year it definitely wasn't time yet, but now I can tell I'm able to tolerate more!
I find that if I take digestive enzymes and/or probiotics regularly, I do much better with the occasional nibble of grains, but dairy is not my friend! Really neither is wheat. And I'm totally fine with omitting those.
I take a probiotic each morning, and a digestive enzyme before a meal if it has grains or dairy in it. I also take the B vitamin if I feel I need it, but most days I don't.
This whole journey has really opened my eyes to how our culture loads EVERYTHING with cheese and bread! They often become used as both a flavor crutch and a needless calorie stuffing. The range of spices and vegetables and recipes I've learned has made me a much better cook.
And I have learned to read signs. I monitor, how does my gut feel, how does my brain feel, is my energy good, do I need rest; and if I have heartburn or a headache, what were they triggered by; I monitor my bowels, my skin, my clarity…I feel like my system has become more sensitive – not in the sense of weak or vulnerable – but in the sense of "able to sense things." My new norm is feeling great with a calm tummy. I eat consciously so that I feel my best. If I get knocked out of whack, I usually know exactly why!
As for my hormones, which is what actually started all of this right?  the only complaint I have there is hormonal acne along my jawline, and my cheek on the side that I sleep on. I have been managing that with a combination of probiotics, lots of water and lemon water, keeping my skin clean, a nice moisturizer, and I also do weekly clay masks that help a lot.
I am so much happier going veg-heavy with good proteins added in. I just went to Jamaica on vacation and my belly looked better than it has in years.  It was really easy to go paleo down there too. They eat so much fish and vegetables.
Let me know if you think a retest/revisit is in order – maybe August? I'd be curious to see the progress I've made in a year!
Thank you so much for your help in this HUGE life change!!
~ Samantha Fox, Denver Colorado
I"m a New Person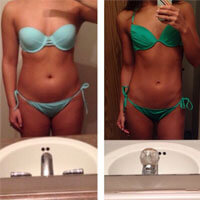 Nikki Burnett and Taste Life Nutrition have transformed my life. I was in great shape when I won the Miss Colorado Teen USA Pageant in 2009.Over time, I began to gain weight and my face was breaking out. I was unhealthy and unhappy.
When I decided to run for Miss Kansas USA, I decided I needed to see Nikki. She taught me an immense amount about nutrition and has given me the tools needed to remain healthy for the rest of my life.
Sitting here today, I feel like a new person and it is all thanks to Nikki Burnett. I am a healthier, happier, and more confident version of myself. I won 2nd runner up in the Miss Kansas USA Pageant and will run again in 2016. For the first time, I feel like I truly understand what it means to "Taste Life"!
~ Taylor Schettler, Lawrence KS
Highly Recommend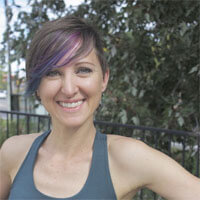 I am dancer turned yogi and owner of Container Collective Yoga in Lakewood, CO. I have been a health conscious person for most of my life. Having been so "healthy" I was floored when I was diagnosed with Hashimoto's Thyroiditis in December of 2014. I am writing this letter to express my gratitude for the work of Nikki Burnett, with whom I've been a client of since the time of my diagnosis.
When I was diagnosed she was the first person I contacted to talk about next steps that I could take to go about, not only bringing my thyroid antibody number down, but to also balance my hormones in general. She ran several diagnostic tests so that we were not moving forward blindly. She was very knowledgeable, open, honest, and supportive through the entire 6 month process to heal my gut. The beginning stage of taking out all inflammatory foods, as well as, the long list of foods that I was sensitive to was the most challenging.
Nikki not only helped with moral support, but offered great suggestions for alternatives to my needs and cravings. Once my gut was healed she ran more tests to verify where we had made progress and where things could be tweaked a bit to move forward into more and even better health and wellness.
I am happy to report that 1 year after the diagnosis of Hashimoto's, and working with Nikki, my thyroid antibody number has decreased by half!
I have highly recommended others work with Nikki Burnett and will continue to do so. She is knowledgeable, passionate and has helped me to get back to place of health that I didn't know was possible through nutrition.
~ Brittany Hopkins, Denver Colorado
Experience The Benefits

If you have any questions or concerns please reach out to us.
Contact Nikki to set up your free 15-minute Health is Wealth consultation!
CONTACT US »


Taste Life Nutrition Reviews | (720) 864-1699