Hybrid Programs in Denver
Welcome to our hybrid programs, which are designed to provide comprehensive support and guidance for your health and well-being. Our programs at Taste Life Nutrition are group-based, allowing you to connect with others who share similar goals and challenges. Here's an overview of what our services entail: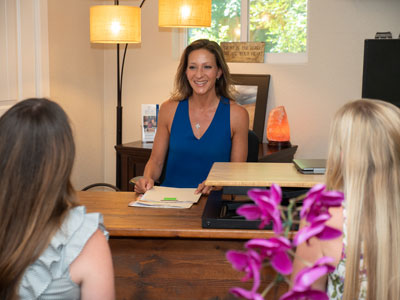 Group Program Structure: Our group programs meet every week on rotating weeks. We offer two convenient time slots to accommodate different schedules: Tuesday at 4:30 pm MT and Wednesday at 12:00 pm MT.
Private Sessions: While most of our program is conducted in a group setting, we understand the importance of individual attention. Therefore, private sessions are available specifically to discuss labs. This allows us to dive deeper into your unique circumstances and provide personalized guidance.
Comprehensive Functional Nutrition Analysis: As part of our program, you will fill out a comprehensive Functional Nutrition Analysis. This analysis helps us gather crucial information about your health history, dietary habits, lifestyle factors, symptoms, and goals. It serves as a foundation for developing a personalized plan tailored to your specific needs.
Analysis Discussion and Goal Setting: We will schedule a meeting to discuss your analysis and gain a thorough understanding of your needs and goals. This conversation provides valuable insights into your health journey and ensures that our approach aligns with your expectations.
Lab Ordering and Individualized Plan: Based on your specific needs, goals, symptoms, and analysis results, we will discuss and order necessary labs. These labs are tailored to each client, allowing us to gather additional information for a more comprehensive understanding of your health. From there, we develop an individualized plan that addresses the root causes and works toward achieving balance in your body.
Holistic Approach: Our approach takes into account various aspects of your life, including food, lifestyle, sleep, toxic load, detoxification, stress, trauma, work/life balance, and more. We believe true wellness comes from addressing the underlying causes and creating balance in all areas of your life.
Ongoing Support: Throughout your health optimization journey, we offer weekly group sessions, and we provide the flexibility to connect with us via text or email and make necessary adjustments whenever required. We are committed to being your partner every step of the way.
Extensive Resources: To support your progress, we provide a wealth of resources and documents based on the unique needs of each individual. These resources may include meal plans, educational materials, recipes, lifestyle recommendations, and more.
Get Started on Your Wellness Journey Today!
We are dedicated to helping you optimize your health and well-being. Our hybrid programs offer the benefits of both group support and individualized attention, empowering you to make positive changes and achieve your wellness goals. Contact us today to learn more and embark on your health journey with us.
CONTACT US »

Hybrid Programs Denver. Wheat Ridge CO | (720) 864-1699