Welcome to the Continuing Performance Program
in Denver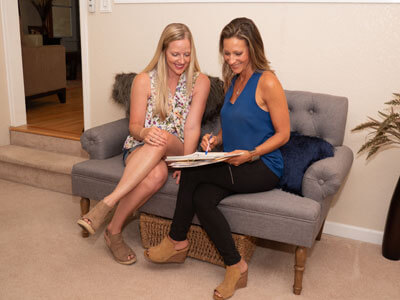 The Continuing Performance Program is designed for individuals who have previously completed either the private or the hybrid program and wish to maintain their progress while requiring less support. We understand that even after completing a structured program, there may still be areas that require attention, and our program aims to provide ongoing assistance tailored to your specific needs.
Monthly Meetings: Our program features monthly meetings where we address any remaining concerns or areas that require additional support. Whether it's managing supplements, analyzing lab results, discussing symptoms, addressing new needs, or setting new goals, our team is dedicated to working closely with you to ensure your continued success.

During these monthly meetings, our experienced professionals will review your progress and evaluate any changes in your condition or circumstances. We believe in a personalized approach, and we strive to understand your unique requirements, challenges, and aspirations. By actively listening and adapting our support to your evolving needs, we can provide guidance that is most relevant to your situation.

Supplements: As it's challenging to get all the nutrients your body needs through diet alone, supplements play a crucial role in supporting your overall health and well-being. Our team will assess your current supplement regimen and make recommendations based on your specific requirements. We understand that individual needs may change over time, and our experts will ensure that your supplement plan remains effective and appropriate for your ongoing health goals.
Laboratory Tests: These assessments can provide valuable insights into your body's functioning and any potential imbalances. We will help you interpret and understand these results, identifying areas that may require attention or adjustment. Our team will work with you to develop strategies to optimize your health based on these findings.
Addressing Symptoms: This is another essential aspect of the Continuing Performance Program. If you experience new or persistent symptoms, we will assist you in identifying their underlying causes and develop strategies to manage them effectively. Our goal is to ensure that you continue to experience improved well-being and quality of life.

As your needs evolve, new requirements may emerge. Our program acknowledges the importance of adapting to these changes. We encourage open communication during the monthly meetings, enabling us to address any new needs that arise and modify your program accordingly.

Setting New Goals: A powerful way to stay motivated and continue progressing toward optimal health is through setting new goals. We will help you define and refine your goals, ensuring they are realistic and attainable. By regularly reviewing and adjusting these goals, we can ensure that your journey toward improved performance remains on track.
Ongoing Support: At the Continuing Performance Program, we believe in providing ongoing support that meets your evolving needs. Our monthly meetings, comprehensive reviews of supplements, labs, symptoms, new needs, and new goals, all contribute to your continued success. We are committed to empowering you with the knowledge and tools necessary to maintain your progress and achieve optimal performance in all areas of your life.
Get Started Today
For more information about the Continuing Performance Program, contact Taste Life Nutrition today!
CONTACT US »

Continuing Performance Program Denver, Wheat Ridge CO | (720) 864-1699