Meet Nikki Burnett, Functional Nutritionist
Understanding the Impact of Nutrition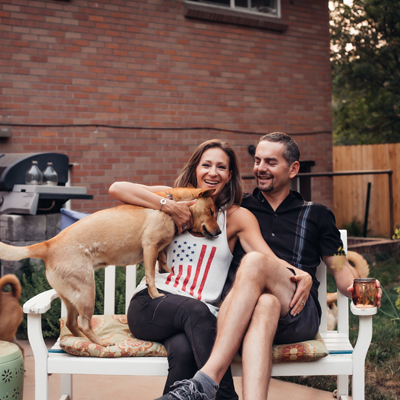 Nikki has long been interested in nutrition and the role it plays in our everyday lives. She grew up like most people, eating canned or frozen veggies and macaroni and cheese from the blue box. Her parents didn't know any differently and raised her as they had been.
Seeing family members go through having illnesses, battling diseases and losing their lives from preventable diseases further impacted her. Nikki saw that misinformation was a major issue within health care today. Researching her own health-related conditions that specialists couldn't assist her with was another major force in her choice to have a career in functional nutrition.
Nikki left the medical field and attended The Nutrition Therapy Institute. The decision to practice functional nutrition is because it looks at each person as a whole, not separate parts. It allows her to work with people as individuals, knowing that no one-size-fits-all approach will suffice.
Building on Her Knowledge
Continuing education is an important part of Nikki's work. Nikki attends regular conferences, classes, and seminars within the field of functional nutrition and health care. The topics she studies include cutting-edge technology, professional supplements, and emerging data within health and wellness. Laboratory testing is one of her primary areas of focus.
"I believe in testing instead of guessing." The scientific details gained from functional lab testing allows her to identify and target each client's problem area. You can feel confident you'll have an effective solution to your particular issues with Nikki.
My Why
"I want to educate people and help them understand who they are and what their body needs. It's my goal to keep you off medications and out of the hospital as much as possible."
A Love of Health and Wellness
When Nikki isn't working, she loves to cook, eat, garden, and get outside with her husband, a fellow business owner. They like to camp, hike, go to the mountains and let their dogs run outdoors. Nikki assisted a foster dog, Daisy, in recovering from heartworm with more natural methods than typically used in veterinary medicine, as well as a raw diet, then adopted her. She's passionate about helping your furry family members, as well. They need real food for optimal health, not kibble, which is deadly.
Schedule Your Free Health is Wealth Consultation
Are you curious about functional nutrition? Contact Taste Life Nutrition for a free 15-minute Health is Wealth consultation! Nikki is also available to hold talks with your group or business. If you would like to save your organization money and sick days, she can assist you in implementing a health and wellness program.

Nikki Burnett Denver | (720) 864-1699