While decadent pumpkin and pecan pie are traditional Thanksgiving dessert favorites, you can shave some calories off of your dinner with these skinny yet scrumptious desserts. Not only are these desserts rich and satisfying but they pack a nutritional punch to boot!
Healthy Mexican Chocolate Mousse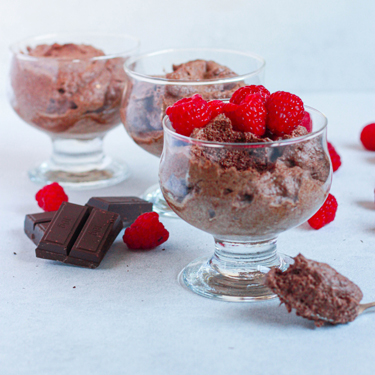 Ingredients
4 oz 80% dark chocolate
2 tblsp melted coconut oil
1 tsp cinnamon, or to taste
1/2 avocado
2 tblsp raw cacao powder
1 can full-fat coconut milk
Directions
1. Melt the chocolate using a double boiler.
2. Add coconut milk, chocolate, coconut oil, cinnamon, and cacao powder to a food processor or high-speed blender and mix until smooth.
3. Divide servings and refrigerate for 1 hour.
4. Top with your choice of berries, banana, mint, mango, or dark cherries. Use your imagination!
Banana Chia Pudding
Ingredients
14 ounces full fat coconut milk
1/4 cup ground chia seeds
1 banana
1 teaspoon vanilla
1/2 cup blueberries, or fruit of choice
Directions
1. Mix all ingredients in a food processor or high-speed blender
2. Let sit in the refrigerator for at least an hour.
3. Top with berries, nuts, or raw cacao
Small Changes Equals Big Benefits
While making small tweaks like these to your Thanksgiving table can benefit your health so can our general nutrition service.
Our team at Taste Life Nutrition wishes you and your loved ones a safe, healthy and Happy Thanksgiving!